perio revive
PERIO REVIVE is formulated by a licensed dental professional! It contains powerful natural ingredients designed to help establish and maintain optimal oral health, with the goal of helping people to keep their teeth for life. At PERIO REVIVE, we believe in achieving optimal health through a holistic approach, and that oral health is very important to overall body health. We believe that the products we put in our mouths and on our bodies should be natural, and free of artificial dyes, fragrances, preservatives, flavorings, or additives of any kind!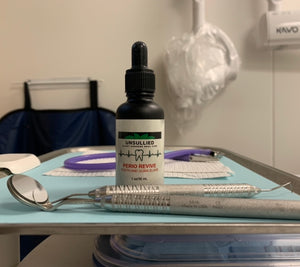 Formulated by licensed dental professionals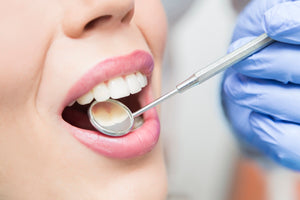 Cleans & detoxifies gums. Remineralizes teeth.
powerful
tooth and gums elixir
PERIO REVIVE is made with only the finest quality, and purest plant based ingredients. Never any additives of any kind! This elixir contains evidence- based essential oils in the proper dilution, proven to kill harmful bacteria responsible for bleeding gums , plaque, bad breath, and dental cavities.It also has reparative properties to help repair and tighten gum tissue, soothe sore oral tissues, and help alleviate minor tooth pain.
PERIO REVIVE Tooth and Gums Elixir
PERIO REVIVE targets harmful bacteria responsible for bleeding gums, bad breath, cavities, gingivitis, & periodontitis which can lead to gum recession, bone loss & tooth loss.
Shop Now
Elixir
PERIO REVIVE
Red, swollen, or bleeding gums are signs of gum disease! PERIO REVIVE is an all natural, and effective way to help fight against gum disease and REVIVE your oral health.
Shop Now
REVIVE your oral care routine
A healthy mouth requires a solid & consistent oral care routine! It's important to brush thoroughly for at least 2 minutes, at least 2 x daily, floss at least 1 x daily, and use a quality antiseptic mouthwash daily. PERIO REVIVE does double duty! It can be used to brush, and added to water to use as an effective mouthwash. Don't forget to see your dentist regularly!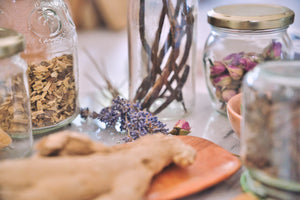 Healthy, all natural, and effective way to help keep teeth and gums strong and healthy for life!
★★★★★

"Seems like a great product! Leaves my teeth and gums feeling refreshed all day. I love that the product is all natural and that the container has no plastic on it!"

Minnie
★★★★★

"Very impressed! I've tried a lot of different toothpaste, and gum oils over the years, and this is the best one so far!! Immediately after using it I noticed that my breath stayed fresh all through the night, and all through the entire next day! I also noticed that I didn't get any bleeding while flossing! It's strong! And the taste is very herbal and takes some getting used to, but it's not bad at all. I'm just glad this seems to be working so far! Gum disease runs in my family, and it's important for me to keep my teeth!"

Jason
★★★★★

"I've only had the opportunity to use it a few times, but so far I'm impressed! I used to notice a foul odor on my floss after flossing my back teeth, and so far I haven't experienced the odor anymore, so I'm pleased."

Mary
Email us!
get in touch
If you have any questions about our products, or if would like to check the availability of an item, please use the "Contact Us" page to get in touch.